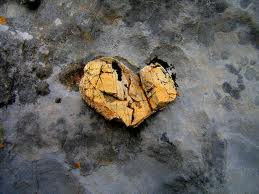 "Our hearts of stone become hearts of flesh when we learn where the outcast weeps."
Brennan Manning
As a pastor for the last almost twenty years, I think a lot about what keeps us from living the lives we want to live. I've come to the conclusion that it has a lot to do with our hearts. It's so easy for our hearts to become attached to things that don't matter, and for us to have no passion for what matters most.
I think our hearts need to be broken. We have to put ourselves in the path of emotional wrecking balls that will break our hearts and lead us to Christ-like compassion and a renegade life. The place where we find Jesus' heart might be on a mission trip to a third-world country, or in the sad eyes of the man at the homeless shelter, or in a lyric or a piece of music that speaks to place in us we're hardly aware exists.
I don't know how it happens but it has to happen, because we can't just keep living mundane lives of just getting by. And I know if we ask God, he is for us, and will help us to have the hearts we need to have to live for him.