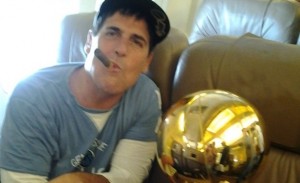 In his blog, Mark Cuban recently told some of his history of owning the Dallas Mavericks (NBA basketball team) and I love what he writes about a decision he made when he first bought the team:
The week I bought the Mavs I was asked by Nellie if I wanted to bag the season in order to get the best draft pick that we could. My response was "No. At some point this franchise has to learn how to win and develop a culture of winning.  You don't create that culture by tanking the season.  I don't know how many games we can win, but we are going to try to win every one of them."
Most owners would have wanted to tank the rest of the season to try and get the best draft pick possible, but Cuban was more concerned with establishing the right culture, believing that the right culture would contribute to winning more than a higher draft pick. The result? In the 20 years before Cuban bought the team, the Mavs had a winning percentage of 40%, since they've had a winning percentage of 69% and been to the Finals twice, winning once.
What Cuban understood about his basketball team is also true of us. Of our families, of our churches, of our businesses. We look for shortcuts, but it's all about the culture we create.
So are you creating a "winning" culture in your life? In your family? In your church? In your business? What would a winning culture look like? And what shortcuts might tempt you to bypass the process of creating the right culture?